2021 Scag Windstorm Debris Blower | Gilford Hardware Scag Dealer Near Me


2021 SCAG WINDSTORM RIDE-ON DEBRIS BLOWER
BLOW THE COMPETITION AWAY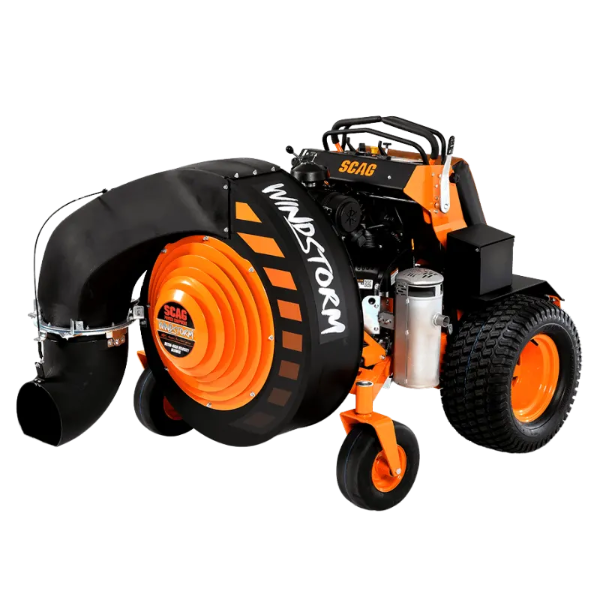 ---
SPECIAL FINANCING AVAILABLE
FINANCE PROMO PRICE: $11,299
---
CASH PROMO PRICE: $10,999
---
CURRENT SCAG WINDSTORM INVENTORY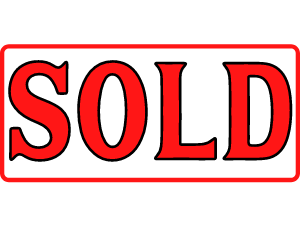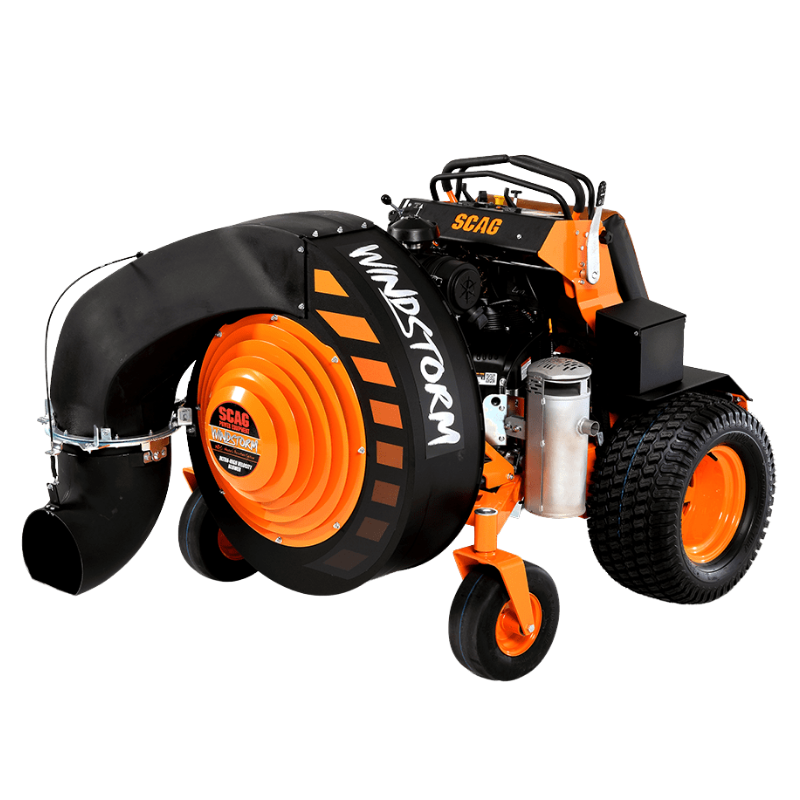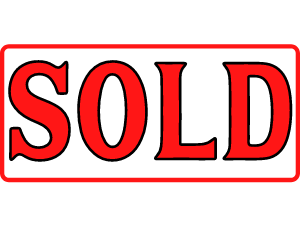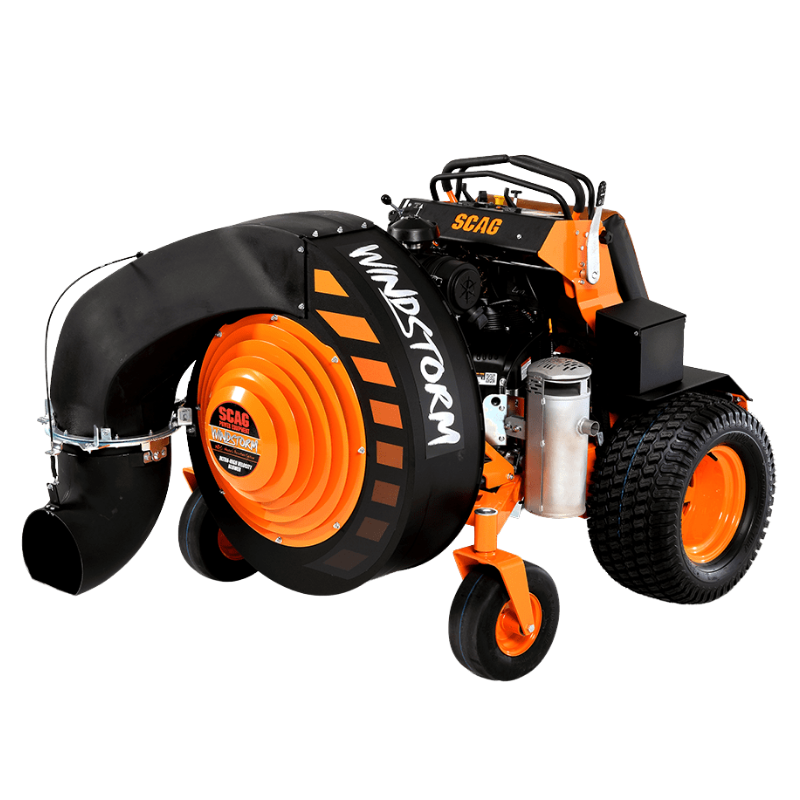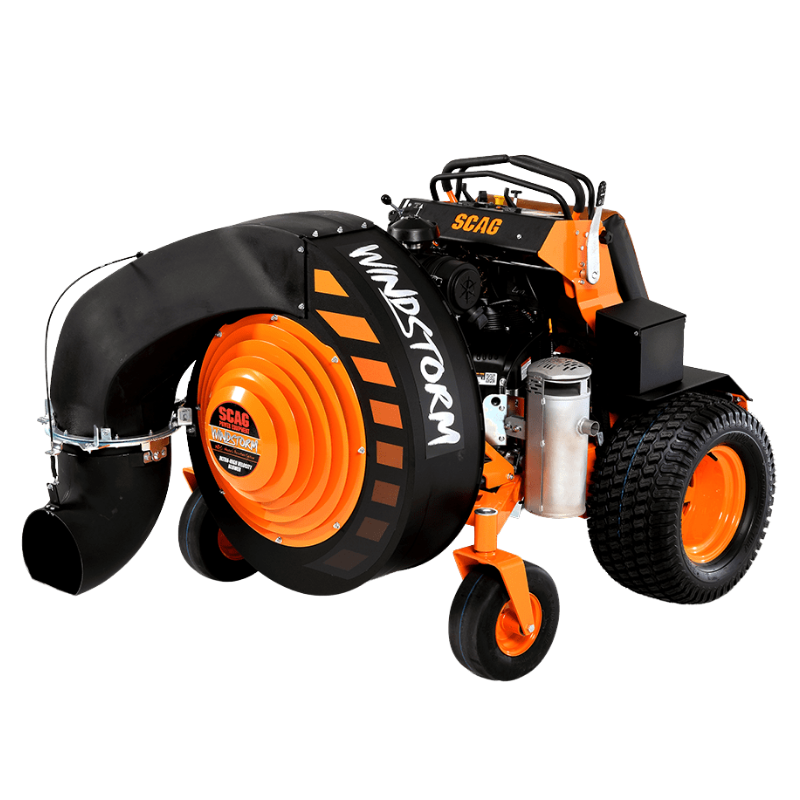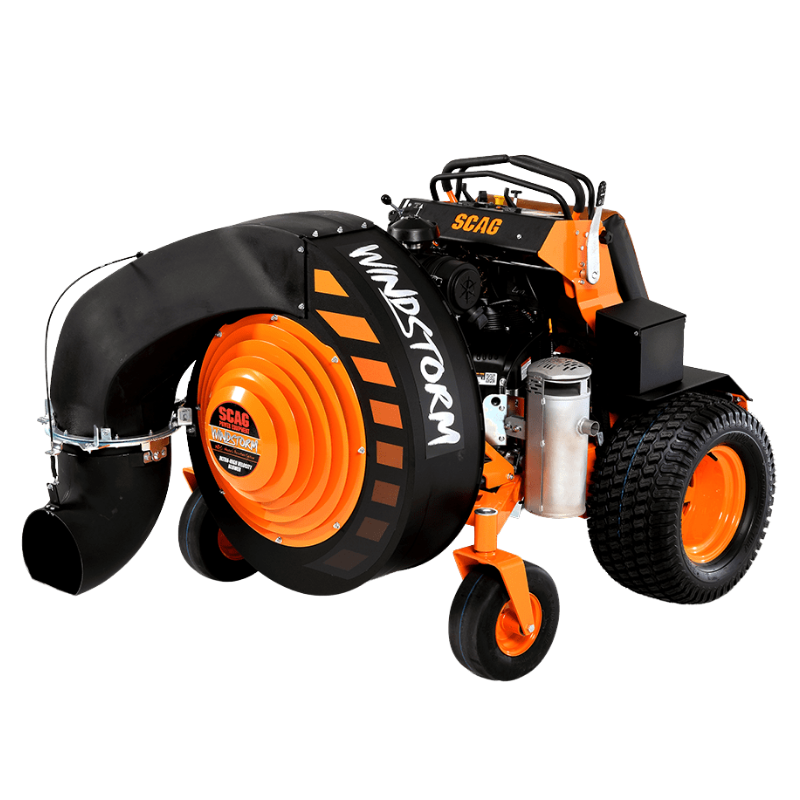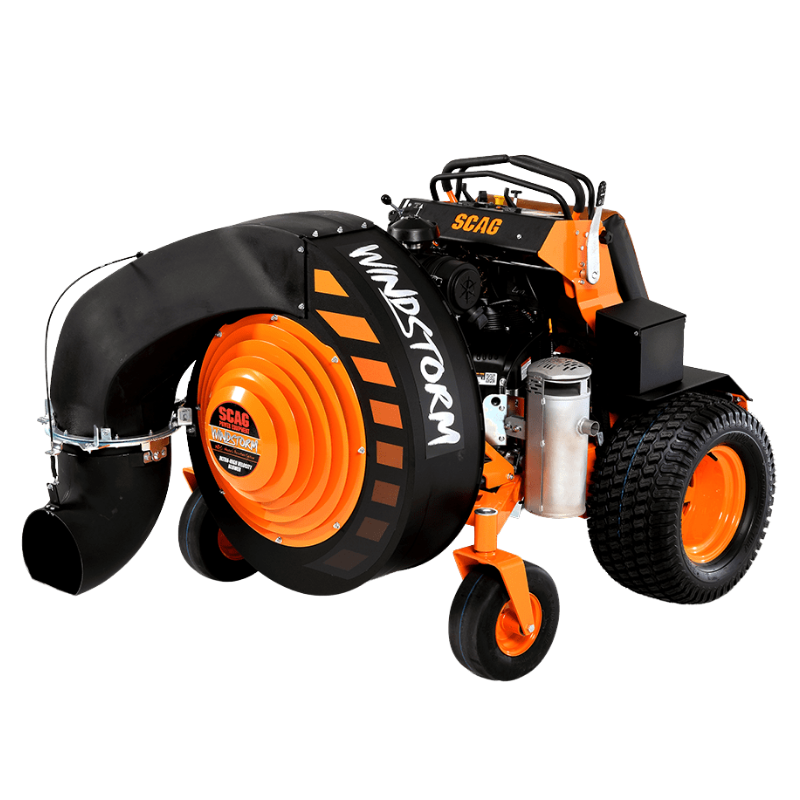 NOZZLE DIRECTIONAL SYSTEM

Ergonomic tabs to Easily Change the direction of the horizontal and verticle tilt of the blower nozzle with The NDS (Nozzle Direction System)  

---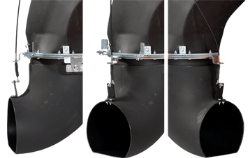 Powerful and Efficient Engine HUGE POWER – 37 HP

Powered by a 37 hp Vanguard® BIG BLOCK™ EFI air-cooled engine for huge power, along with exceptional efficiency and dependable performance.

---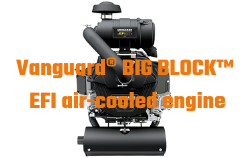 EXTRA-LARGE COMFORT CUSHION

The coil-suspension operator platform provides an unparalleled, ultra-comfortable ride t There are built-in tie-down points to swiftly secure to a trailer. Quick and easy service access

---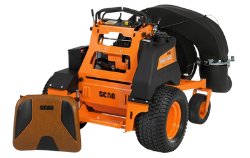 The design of the proven, drive-control lever gives exceptional ease of operation. NDS, ignition switch, PTO switch, throttle control, choke control, and Scag's proprietary Tiger Eye Advanced Monitoring System

---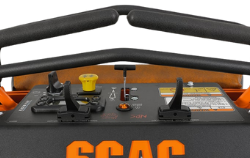 There are Large air intakes in the front and back of the Scag Windstorm Blower Housing. The housing is built aerodynamically to maximize intake while minimizing turbulence.

---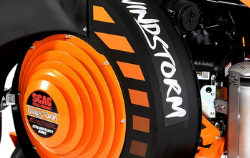 Massive air production of up to 6,000 effective CFM (7,500 theoretical peak CFM) provides tremendous ground-clearing force on a wide range of surfaces and applications.

---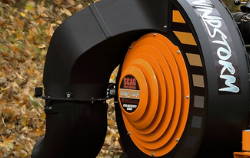 Briggs Vanguard™ BIG BLOCK™ – electronic fuel injection

Effective CFM – 6,000

Theoretical Peak CFM – 7,500

Ogura GT3.5 (250 ft lb) with Softstart Electric Clutch Control

All-steel, welded 10-gauge

All-steel, welded, 8-blade, dynamically balanced

Impeller Diameter / Width

All-steel, welded, 12-gauge front and side housing plate and 10-gauge back housing plate

Left / Right Discharge Control

Nozzle Direction System offers up to 180 degrees of rotation.
NOT CONVINCED? QUICK MATH
(THIS IS A ROUGH ESTIMATE, DONE ON A NAPKIN , I'M NOT STEPHEN HAWKING)
If you were trying to match the incredible blowing power of the Scag Windstorm with the STIHL BR 800 Backpack Blowers (STIHL's Largest Backpack blower.) It would take roughly SIX STIHL BR 800 Backpack blowers to come close. Each STIHL BR 800 Backpack Blower Pushes Out 912 CFM. The Scag Windstorm Puts out a whopping 6000 CFM with a Theoretical Peak CFM of 7,500.

😲 The Price to Purchase SIX Brand New BR800 Back Pack Blowers
😲 SIX Landscaper Employees for a Week Costs
The Average New Hampshire Landscaper Salary (rough estimate $25.08/hour)
*NOT INCLUDING TAXES, BENEFITS, ETC*
😲 SIX Landscapers using SIX STIHL BR800 Backpack Blowers (8 hours per day, 5 day work-week)
*NOT INCLUDING TAXES, BENEFITS, ETC*
😲 This is just a SINGLE work week, even if you split the cost of the Backpack blowers over time, the labor costs will still be there.
🚩TWO MORE IMPORTANT THINGS TO REMEMBER 🚩

🚩 Groundspeed: The Scag Windstorm can move at a fast pace of 5 to 8.5 MPH.
The Average Walking Speed is around 4 MPH, but this isn't constant due to constraints on the body.

🚩 Fuel: Each Backpack Blower needs it's own gas, running out mid-job means you have downtime. Compared to the Scag Windstorm which holds 8 gallons of gas, and pushes out an equal amount of CFM


ALRIGHT, IM READY TO BUY! CONTACT US
---
gilfordhardware@gmail.com
---
64 Gilford E Dr, Gilford, NH 03249
HOURS
Monday-Friday 7:30 AM - 5:00 PM
Saturday: 7:30 AM - 3:00 PM
Sunday: 9:00 AM - 1:00 PM

---