AUTHORIZED SALES & SERVICE DEALER
GILFORD HARDWARE & OUTDOOR POWER EQUIPMENT
---
UP TO 48 MONTHS ON ALL SCAG MODELS
NOTE: WE DO NOT SHIP SCAGS, THIS IS FOR PICK-UP ONLY. WE ARE LOCATED IN GILFORD NEW HAMPSHIRE. PLEASE DO NOT APPLY FOR FINANCING IF YOU CANNOT PICK UP THE MOWER. WE ARE NOT RESPONSIBLE IF YOU DO NOT READ THIS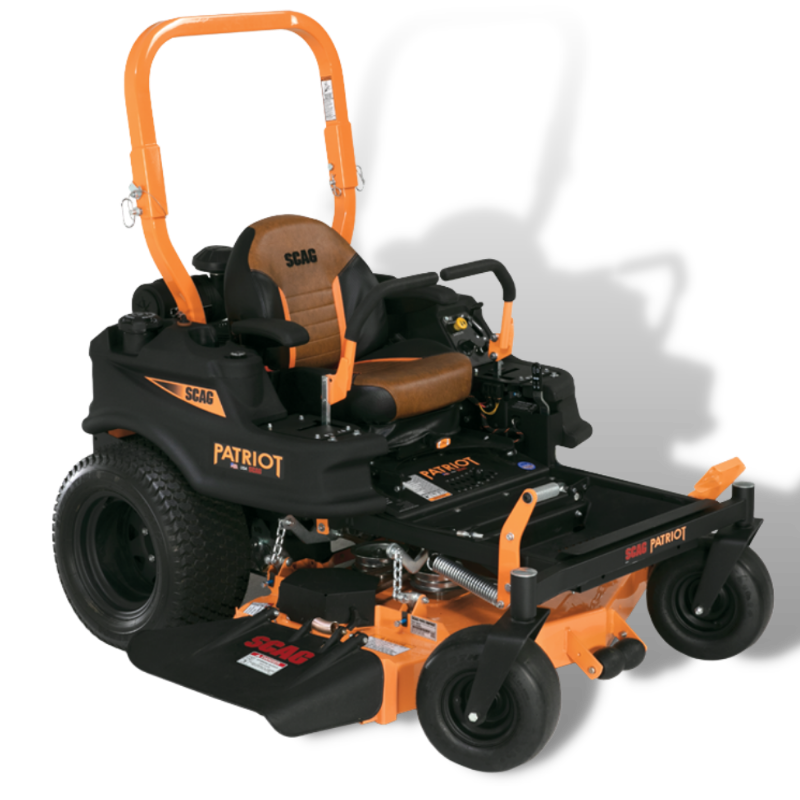 0% FINANCING
UP TO 48 MONTHS

ON ALL SCAG MODELS FOR THOSE WHO QUALIFY

NOTE: WE DO NOT SHIP SCAGS, THIS IS FOR PICK-UP ONLY. WE ARE LOCATED IN GILFORD NEW HAMPSHIRE. PLEASE DO NOT APPLY FOR FINANCING IF YOU CANNOT PICK UP THE MOWER. WE ARE NOT RESPONSIBLE IF YOU DO NOT READ THIS

---

15% DISCOUNT FOR RETIRED AND CURRENT FIRE, POLICE, EMT & MILITARY
The "Simply the Brave" program is now available all year round at Scag Power Equipment! Current and retired fire, police, and EMT professionals, as well as active-duty military and military veterans, are eligible for a 15% discount off the manufacturer suggested retail price (MSRP) on Scag® lawn mowers and mower accessories.

LANDSCAPERS, PROFESSIONALS UP TO 20% DISCOUNT ON MULTI-UNIT PURCHASES
With the Scag Fleet Purchaser Program, you can start or grow your fleet of Scag® Cat's Eye Gold mowers and debris-management equipment while saving* a lot of money. You may be eligible for the Fleet Purchaser Program even if you only buy two machines.
---
*CURRENTLY IN-STOCK LIMITED AVAILABILITY, NO RESTOCK*
---
The 6000 CFM Blowing power makes it simple to blow large groups of leaves or debris in a short amount of time. Combine that with the 37 Horsepower Briggs Vanguard™ Big Block Engine for speeds up to 10.5 MPH. Getting Large jobs done quicker.
BLOW AWAY THE COMPETITION: When used efficiently at it's peak performance the Scag Windstorm can replace 4 men with backpack blowers. This saves YOU money on equipment and labor.
🛡️ 3-YEAR PROFESSIONAL/HOMEOWNER WARRANTY
Frame and structural components including frame, blower housing, oil reservoirs, fittings, oil coolers, electrical switches and clutches, pulleys, hydraulic pumps and wheel motors (where applicable) are covered for two years of commercial use. This warranty covers manufacturing defects for two years, including parts and labor (excludes wear items).
Gilford Hardware & Outdoor Power Equipment is a full Service Dealer. Rest easy knowing if something goes wrong, "You have a guy" to fix it.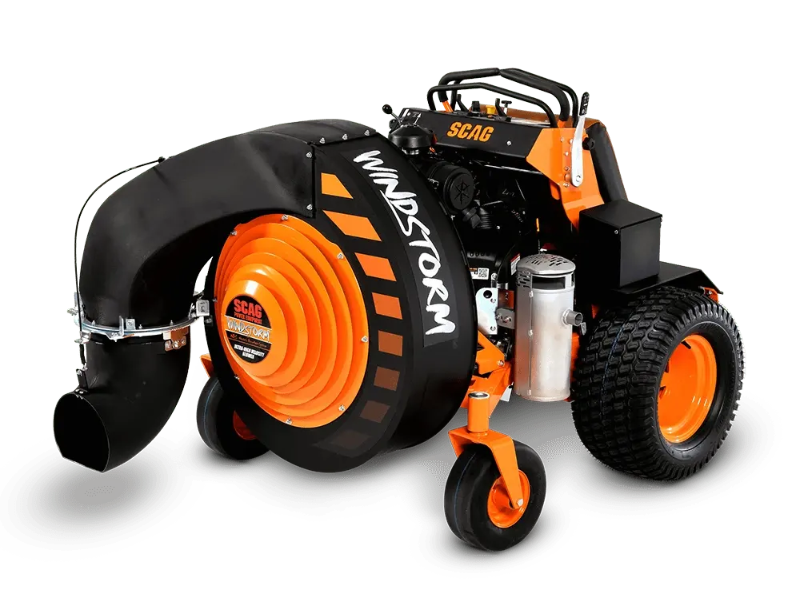 Professional Grade, Zero Turn, 37 HP Briggs Vanguard™ Debris Blower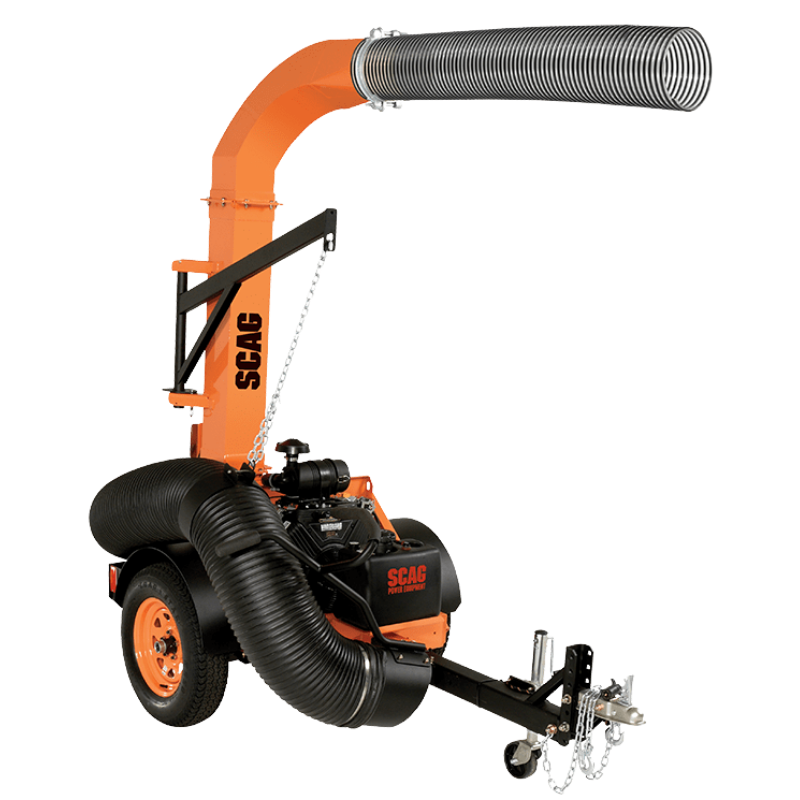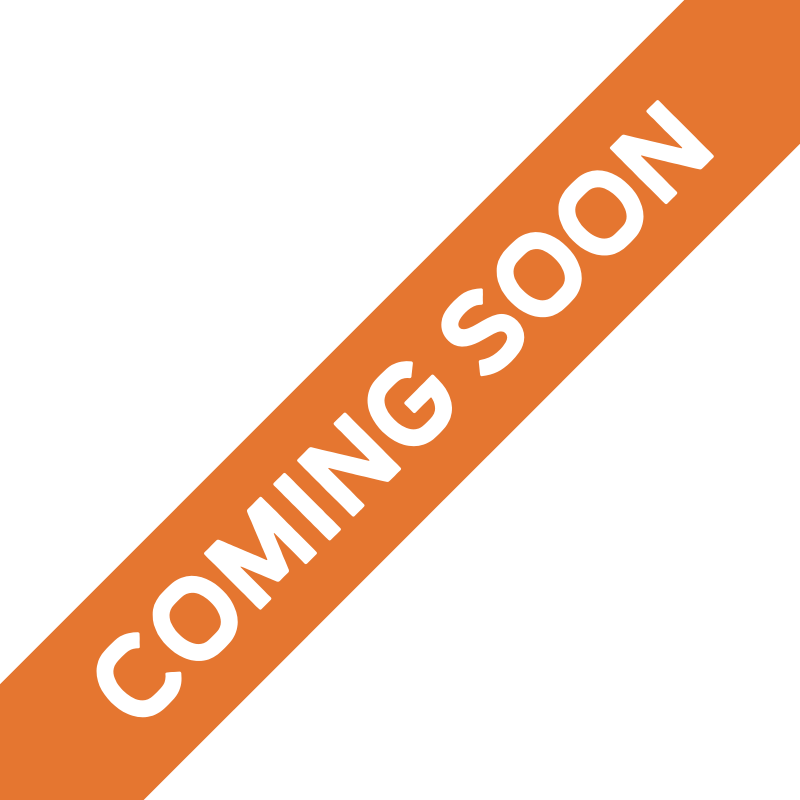 TRUCK LOADER TOW BEHIND - TL20W-29BV
29 HP Briggs & Stratton® Vanguard™ BIG BLOCK™
2021 TRUCK LOADER TOW-BEHIND
---
*ARRIVAL: FALL OF 2021*
CALL 603-524-5366 FOR INFORMATION & PRICING

---
What sets us apart from the Big-Box-Stores is our attention to our customers. You will leave our dealership with peace of mind, knowing that we can service your New scag mower for the entirety of it's career. We will do our very best to help you fix any issues which could possibly arise. All of our NEW Scag Models come with a warranty.   Depending on the model: Click here to see Warranty information

---
We Understand time is money. We try our very best to keep your SCAG mower doing it's intended job. Everytime we order a SCAG mower we also order a set of replacement belts. We keep all deck size blades on hands. Less Downtime = More Money. Scag also offers Discounts for First Responders, Police, and Veterans through it's Simply the Brave Program
---
---

Email Us: Gilfordhardware@gmail.com


Find Us: 64 Gilford East Drive Gilford NH
---
Scagdealernearme.com is owned by Gilford Hardware & Outdoor Power Equipment. Created 2021 - Updated 8/10/2021  
---